As the largest and most influential commercial automation equipment exhibition of retail industry in Latin America, the 20thAUTOCOM 2018 held on April 3rd in São Paulo. This exhibition attracted thousands of representatives from various industries such as software development, retail, identification, auto identification and data collection (AIDC) and radio frequency identification (RFID) to participate.

Newland paid much attention to the rising economic trends in Latin America and they participated in the exhibition.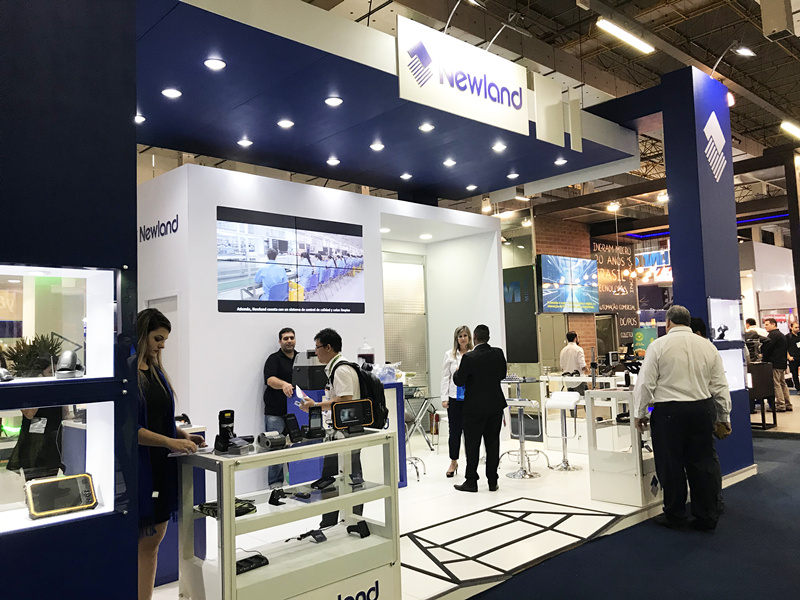 Newland's exhibition products include Handheld Barcode Scanner HR22 which developed specifically for mobile Internet applications, powerful Pocket Bluetooth Barcode Scanner BS80, newly launched Enterprise Mobile Terminal MT90, and the upcoming Customer Information Terminal NQuire1000, etc. It is almost a concentrated appearance of new products. The newly-launched megapixel family products became the highlight of this booth – handheld barcode scanner HR42 with excellent capabilities of scanning high-density barcodes, the newly upgraded portable data collector MT65 Pro, and Fixed Mount Barcode Scanner FM430 designed specifically for embedding. In addition, Desktop Barcode Scanner FR20 and Newland's products which focus on Kiosk self-service solution caught many people's eyes. The audience was full of interest to experience the products and expressed their positive attitude on the performance of Newland's products.

At the exhibition, Mr. Hernan Campero, VP of Newland North America and General Manager of Latin America was interviewed by industry media. The media has a keen interest in such fast-growing Chinese companies as Newland and has in-depth communication with Mr. Campero on the current situation of the AIDC industry and on the development strategy of Newland in the South American market.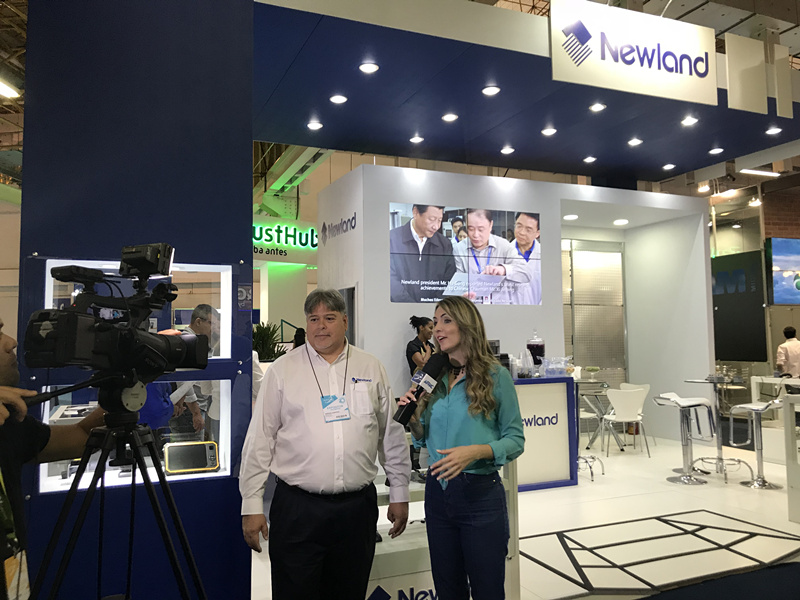 In Newland's booth, the audience saw not only the display of equipment, but a complete product line from the OEM scanning engine to the intelligent terminal equipment. Emerging technologies are applied to traditional retailing, triggering new business opportunities and New Retail of online and offline integration is becoming a global trend. Driven by this trend, Newland meets a good chance of industry and helps upgrading and development of retail.