On December 7th, 2017, nearly 100 Newland Korean partners gathered in Seoul to celebrate this important "Newland Day", in order to enjoy our
achievements and share the experience of the year.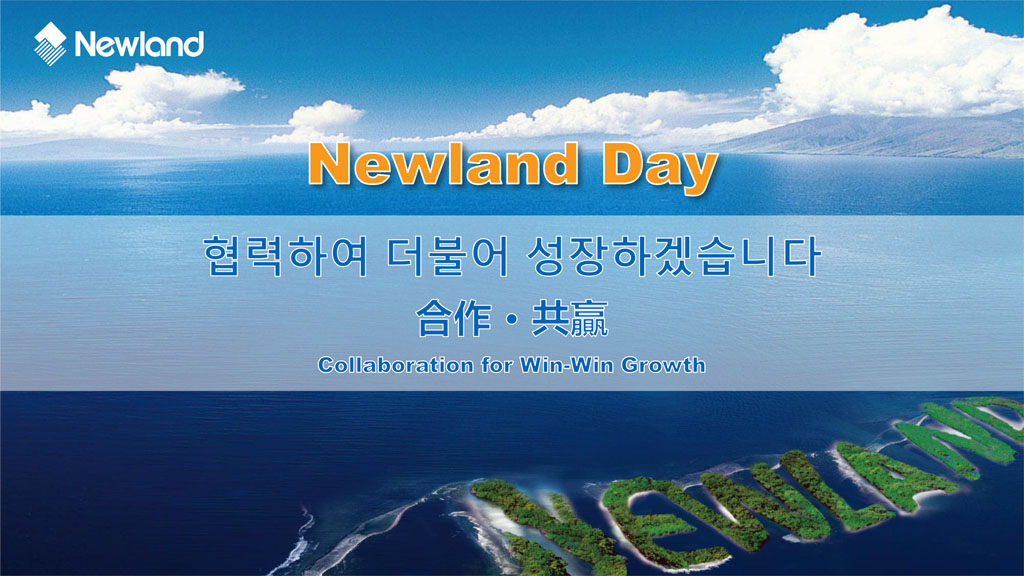 The whole event focus on the theme of "Collaboration for Win-Win Growth". Mr. TH Sung, the General Manager of Newland Auto-ID in Korea, had the open speech to thank our partners for their support and contribution in 2017. Ms. Wang Min, the General Manager of International Business Unit
from Newland headquarters, introduced the Newland's global sales strategy and shared the market practice and achievements in other regions. When she
emphasized that Newland is willing to work closely with partners capturing 2D barcode application growth trend and achieve win-win cooperation, the speech was highly recognized by attendees and received a warm response.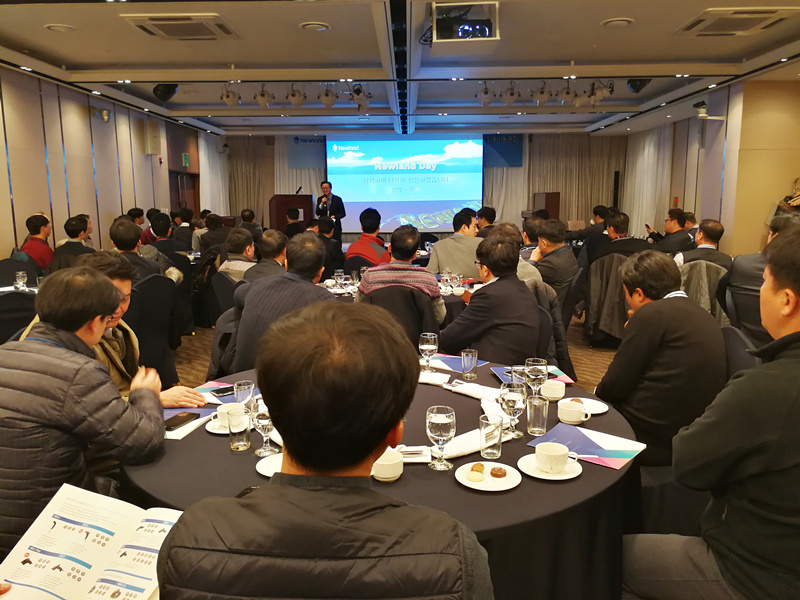 At the event, Newland also presented partners the latest developed products, including the upcoming scan engines, high-performance 2D barcod scanner HR42 and the desktop barcode scanner MR-1 featured for mobile payment market, which attracted the great attention. Mr. Ricky Zheng, the Vice General Manager of International Business Unit, responded to the inquiries and questions from attendees, and had warm discussion on customer's
application scenarios.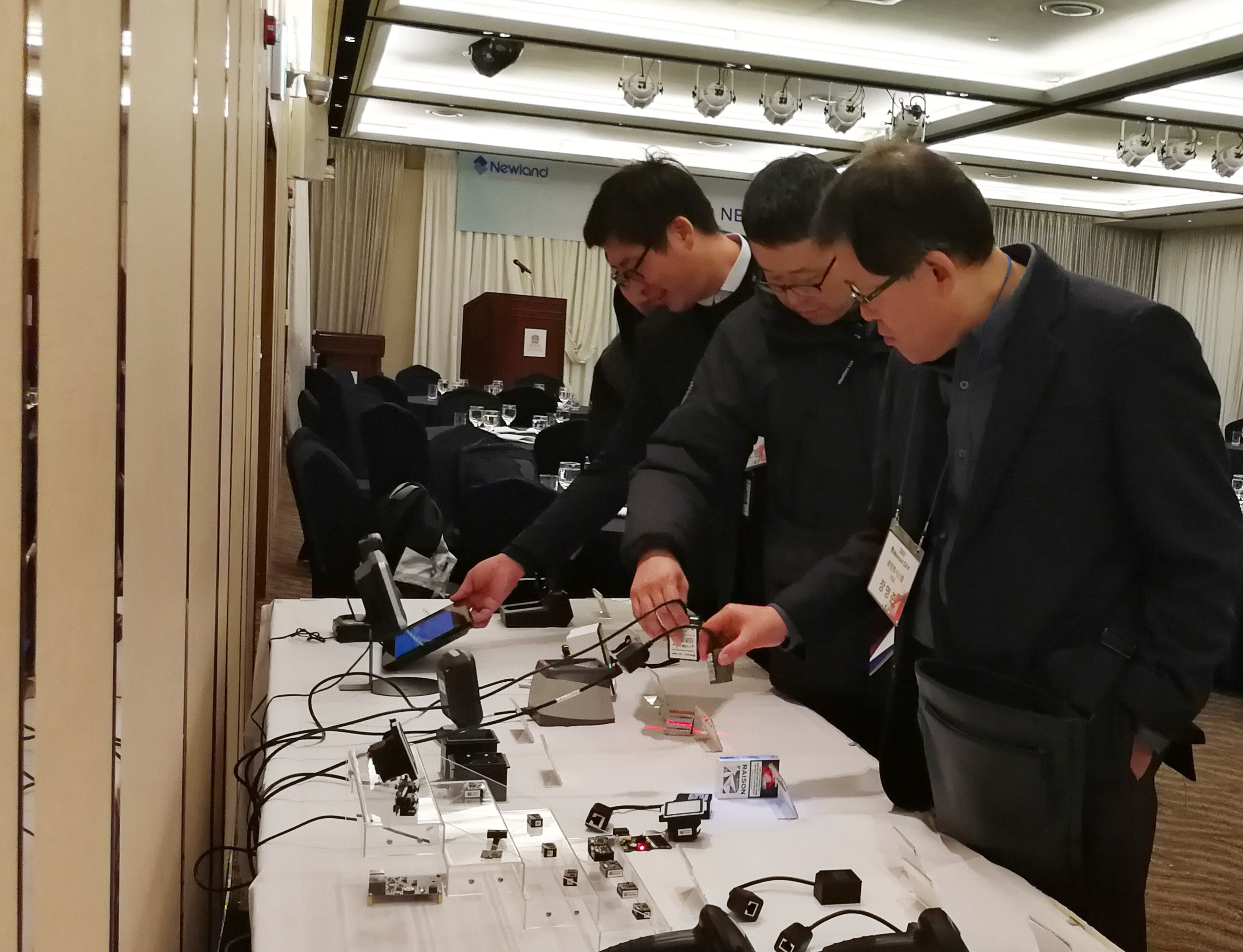 In the end, Mr. Patrick Joo, the CEO of Uni Info, the master Distributor in Korea, presented value added solutions and service to partners. With Newland's
exciting lucky draws push the atmosphere of the event scene was pushed to the climax. In the joyful atmosphere and enthusiastic applause of the scene, this
grand partners' party officially came to the end.
After the event, Ms. Wang Min together with Mr.TH Sung accepted an interview with CHOMDAN, a local media in Korea, and discussed in depth about
topics on sales strategy, channel policy and vertical developments etc. in Korea. The Chief Editor MR. Kim expressed his impression about the quick
growth of Newland Korea in 2017, as well as high appreciation of the channel concept for win-win cooperation between Newland and partners.
This event is a concrete action for Newland's globalization in overseas markets. Newland will implement "channel-centric" sales strategy and establish a closer relationship with partners and explore the win-win growth in 2018.