Newland Southeast Asian Partner Conference was successfully held
To further strengthen the close cooperation with Southeast Asian partners, Newland successfully held the Southeast Asian Partner Conference with subject of "The Next Flight in South East Asia" at Holiday Inn located in downtown Singapore on April 21, 2017, at which nearly 40 partners from Singapore, Malaysia, Philippines, Indonesia and other countries in Southeast Asia attended.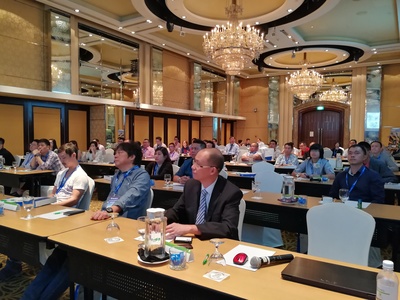 At the conference, Newland outlined the development process over the years and introduced innovation achievements in products and technologies to the partners, presented them with Newland's development blueprint and global strategic layout, and shared Newland's successful experience in mobile payment. This conference will serve as a new starting point for Newland and its partners to explore the Southeast Asian market, laying the foundation for the future common development with partners, and empower partners in improving cooperation policy, providing continuous training, pre-sales support and after-sales service, which opening a new chapter for future cooperation.
Newland product display and experience area was also available on the conference site, to show partners Newland's latest research and development results and a series of products designed for mobile payment market, which won the praise of partners. In particular, an innovative Pocket Bluetooth Barcode Scanner BS80 and a upcoming Android Information Terminal NQuire300 attracted everyone's attention. A series of ultra-cost-effective handheld scanners and fixed mount barcode scanners for mobile payment applications show outstanding performance in identifying mobile phone barcode, giving partners confidence and expectations for the market prospects in mobile payment.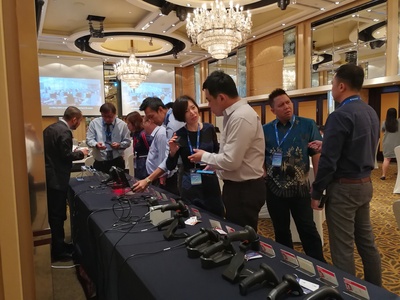 General Manager of Newland Auto-ID Tech, Mr. Guo Dong, stressed that with the wave of mobile payment vigorously promoted by Alipay and WeChat pay throughout the world, the original industry structure of traditional AIDC has been broken, and Southeast Asia closely related to and blended with China in geographic location and culture will enjoy significant market opportunities. Newland wishes to complement each other's advantages, cooperate and deal challenges to win the new market takeoff opportunities together with partners.
About Us
Newland AIDC (Fujian Newland Auto-ID Tech. Co., Ltd.) was founded in 1999 as a wholly-owned subsidiary of Newland Computer ( A listed company, Stock code: 000997), we provide products and solutions specialized in AIDC industry.
Email:sales1@nlscan.com
Web:newlandaidc.com
Tel:+86-591-83978605
Follow Us
Linkedin: linkedin.com/company/newland-aidc
Facebook: facebook.com/newlandaidc
Twitter: @Newland_AIDC