Since the foundation of Newland North America Inc. in 2008, it has been ceaselessly promoting the channel strategy, built up a solid foundation for win-win cooperation together with partners and achieved the rapid growth in accomplishment. With Newland brand gradually being widely recognized in American region, Newland Office Latin America was established in Florida in 2012, which opened a road for Newland to march in Latin-American market.
In October, Newland AIDC came to the passionate land - Latin America. Newland (China) and Newland (America) will jointly organize two road shows. With 18 years of continuous innovation, Newland strives to rank among the forefront of the industry and actively explores the international market. This event is another important part of Newland globalization process.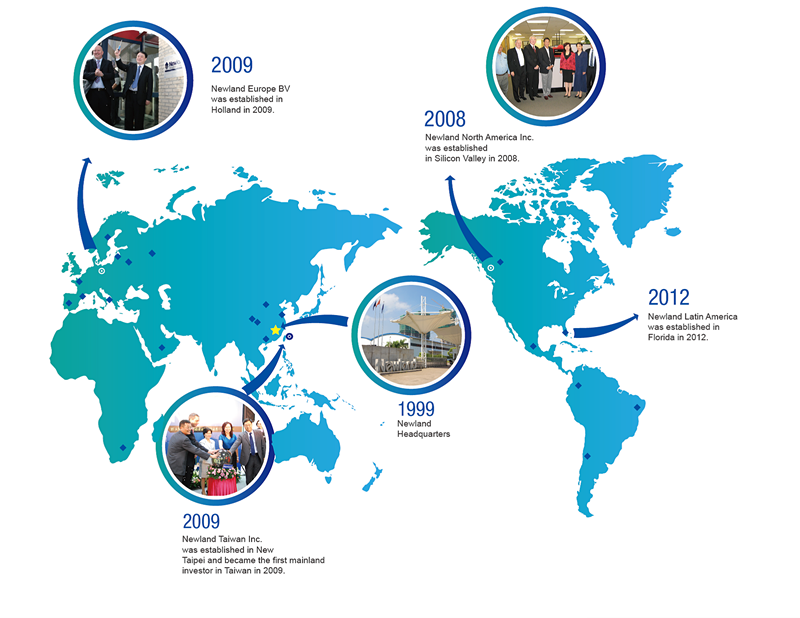 In addition to the handheld scanner, desktop scanner, wireless scanner, NQUIRE customer information terminal for merchandise inquiry, and smart phones PAD, etc. that have been widely used in various fields, Newland will launch the latest R&D results, including BS80 pocket Bluetooth scanner for portable efficient service, embedded product EM20 that is compatible with a variety of barcode reading environment and FM50 focusing on providing Kiosk self-service solutions and so on.

Newland major leaders will also arrive at the scene to share important applications and discuss the present situation of Latin-American market and product planning with present partners, and establish a solid foundation for follow-up much deeper market development work and seek cooperation opportunities.

On October 20, the first road show of Newland has been officially started in Bogota, Colombia.
Missed our event in Bogota, Colombia on October 20? Don't worry, a new event is about to kick off in Mexico City on October 25. In this oldest and most vibrant city of the Western Hemisphere, we are waiting for you to explore the new development of AIDC under smart Internet trends.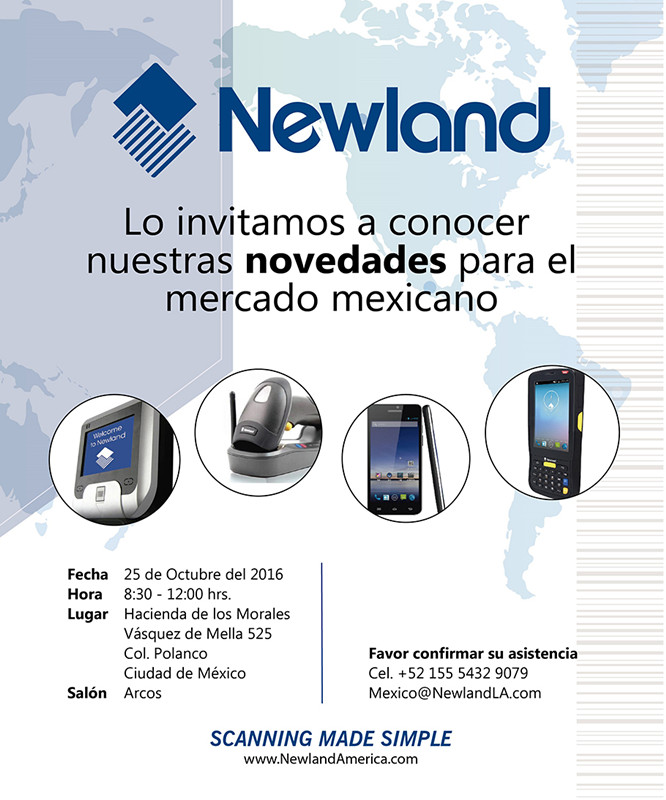 Register:
Gira 30 Aniversario Boletín de laComputación
http://sistemasboletin.polldaddy.com/s/forma-de-registro-roadshow-monterrey-2016