Retailex ASEAN 2016 was held in IMPACT Exhibition & Convention Center, Bangkokon August 25 to 27, 2016. Southeast Asian market is one of the fastest growing retail economies zone in the world, more than 200 companies and brands showed their up-to-date technologies, equipment and electronic solutions comprehensively in the exhibition. Newland Auto-ID brought professional products and new R&D achievements targeting retail equipment for the purpose of assisting retail enterprises to create more market value. On the first day of exhibition, Newland Auto-ID gained great attention immediately after all kinds of bar code scanning products were displayed.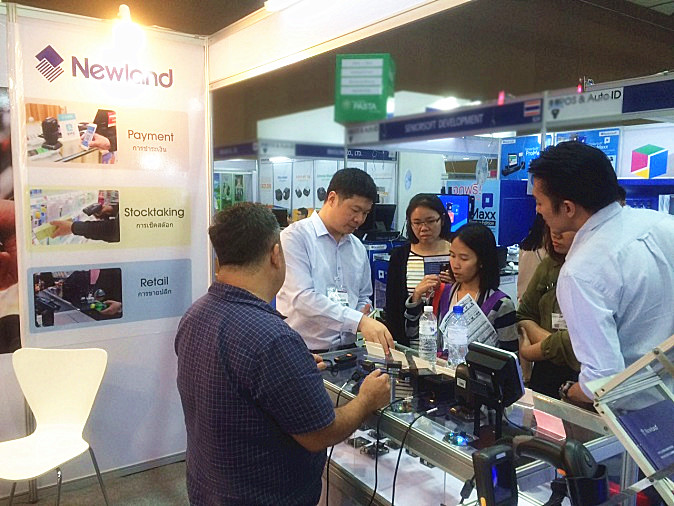 On exhibition, Newland Auto-ID focused on introducing new products developed specially for retail and mobile internet applications – Hand-held Barcode Scanner HR22, which can recognize for both displayed on-screen and on-paper barcodes, even the high-density barcode bearing rich information, and is equipped with a new portable foldable stand to make customers' cashier desk more succinct. It received very good impression for its excellent performance and pretty appearance.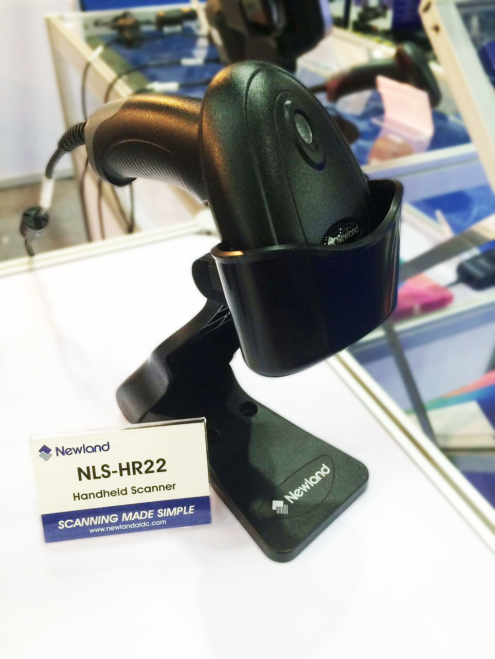 Portable Bluetooth Scanner BS80 was showed up and became eye-catching for customers. The product is portable and concise, fashion in appearance. It can be connected to Apple or Android mobile phones and tablet devices via Bluetooth, the rich expanding function provides a more convenient, cost-effective application selection for retail customers.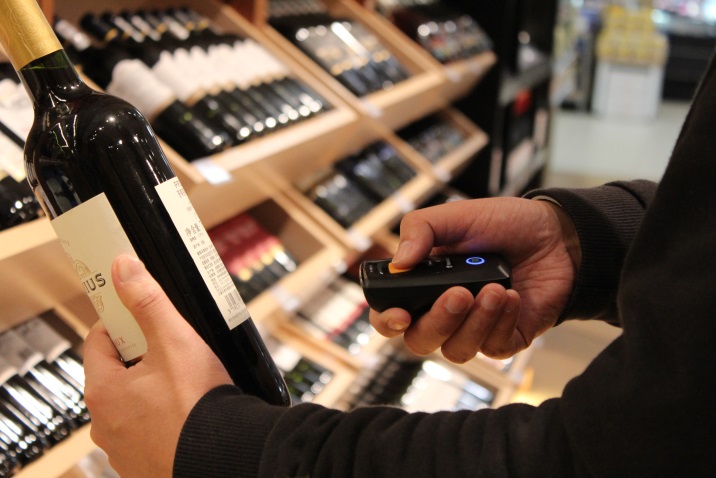 On-site drop test of MT65 and PT30 Portable Data Collector has impressed deeply on the present customers. In addition, Customer Information Terminal NQUIRE, desktop 2D barcode scanner FR40, and FM50 which focuses on providing Kiosk self-service solutions that can improve store customers experience are also the focus of audience, and as a result, a constant stream of customers coming to consult them.
On the three-day Retailex ASEAN 2016, retailers have seen the superior quality and excellent decoding performance of the Newland Auto-ID products and spoke highly of it. Taking this opportunity, Newland Auto-ID also discussed the market situation with retailers to have some insights into retailing users' requirements. The company will continue to adhere to a philosophy of focusing on user's requirements, striving for providing best products to customers from product design to R&D, hence to boost the intelligent marketing of retailers.
Newland Auto-ID will hand in hand with you to make progress in the Smart Retail world!