The 21st Cards & Payment Show was successfully finished in the SuntecConvention & Exhibition Centre on April. 20th-21st last week as schedule.The show this year, a total of 140 exhibiting companies from Singapore, China,USA, and France made their journey to Singapore. This journey is the firststation of our overseas exhibition tours.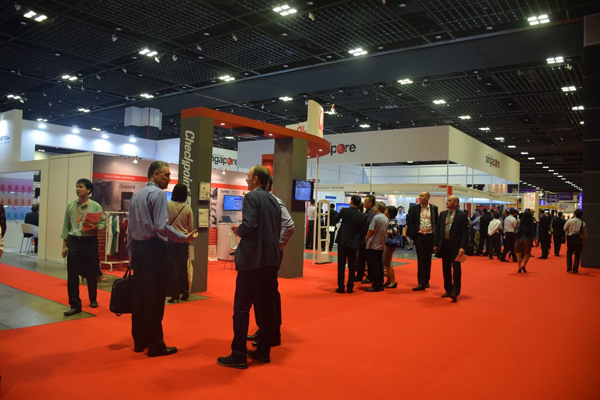 We displayed our self-developed barcode scanner products ranging from barcode scanner engine, barcode scanners,and PDA etc. in the show. As the largest handheld barcode scanner supplier toAlipay and WeChat Pay, we shared the barcode payment application with customersfrom the Southeast Asia region. Currently, barcode payment is an emergingapplication in the Southeast Asia area, and what we brought to the show arousedthe overseas customers' great interest.

We also show our latest self-developedhandheld barcode scanners which are ideal choice for barcode paymentapplication, HR11 applicable for 1D barcode scanning and HR22 for 2D barcodescanning. These two new products also attracted a lot of customers come to ourbooth to experience the superb barcode scanning performance.
We made friendlycommunication with industry peel in the show and learnt about the latestpayment trends in the Southeast Asia region, which helped us explored newdevelopment opportunities in this area.
Withthe successful finish of the Cards & Payment Show, our overseas exhibitiontours have kicked off. We warmly welcome you to meet us in the followingexhibitions to explore our products and witness our growth.
1. May2nd-4th CeBIT Australia 2016 (Sydney, Australia,Olympic Park, Booth No. F14)
2. May.17th-20th World IT Show (Seoul, Korea, Coex, BoothNo. CG114)
3. Aug.25th-27th ASEAN Retail (Bangkok, Thailand, BangkokInternational Trade & Exhibition Centre, Booth No.B20)