The leading global ICT and loT show, Computex Taipei 2019, was grandly opened on May 28. Newland brings the full range of products to show on the exhibition attracting customers worldwide.
Let's take a look at the highlights on Newland booth!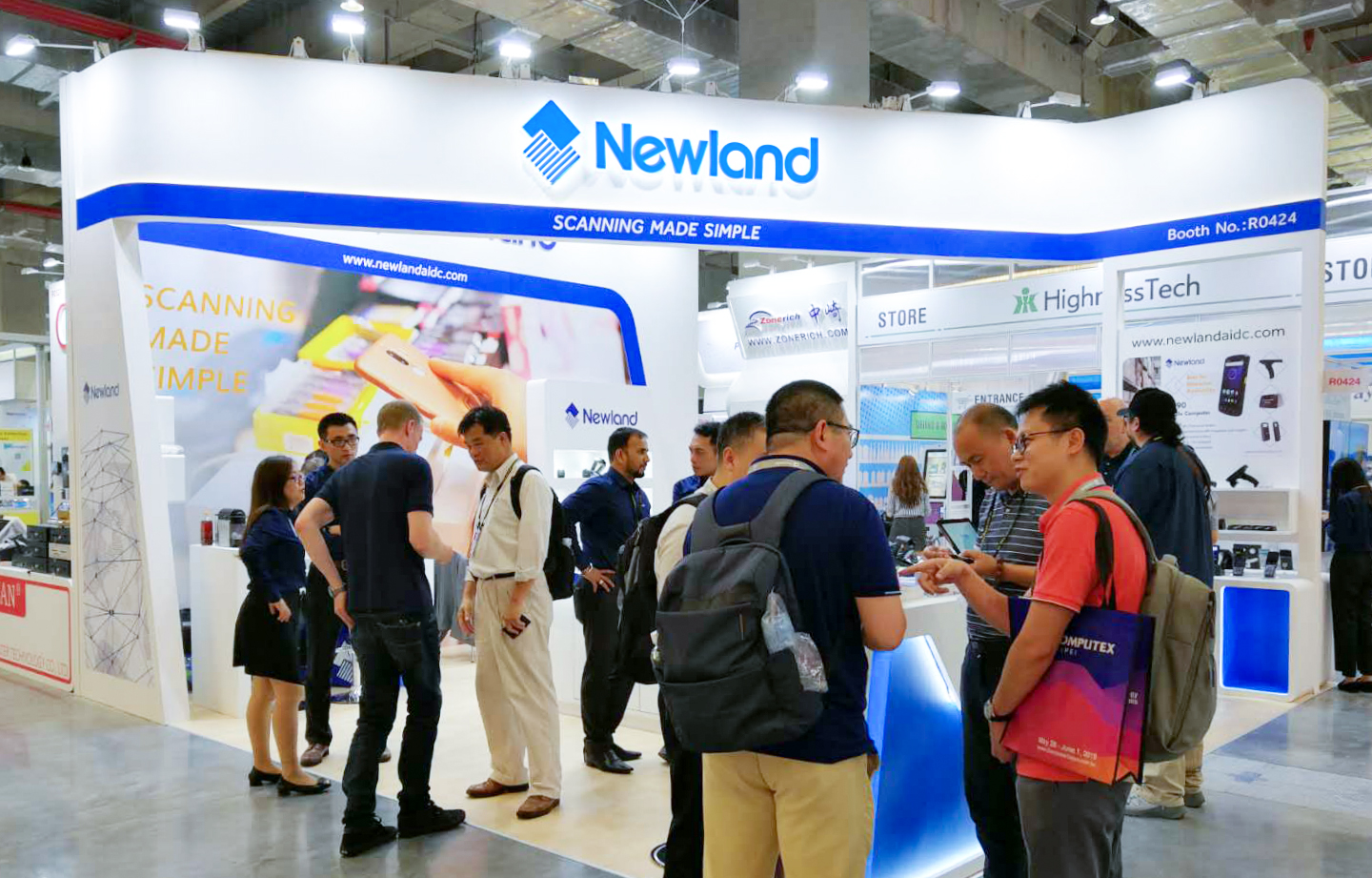 The booth design follows its consistent succinct blue and white style △
Stand: R0424, Hall 2, Taipei Nangang Exhibition Centre
Highlight #1: Interesting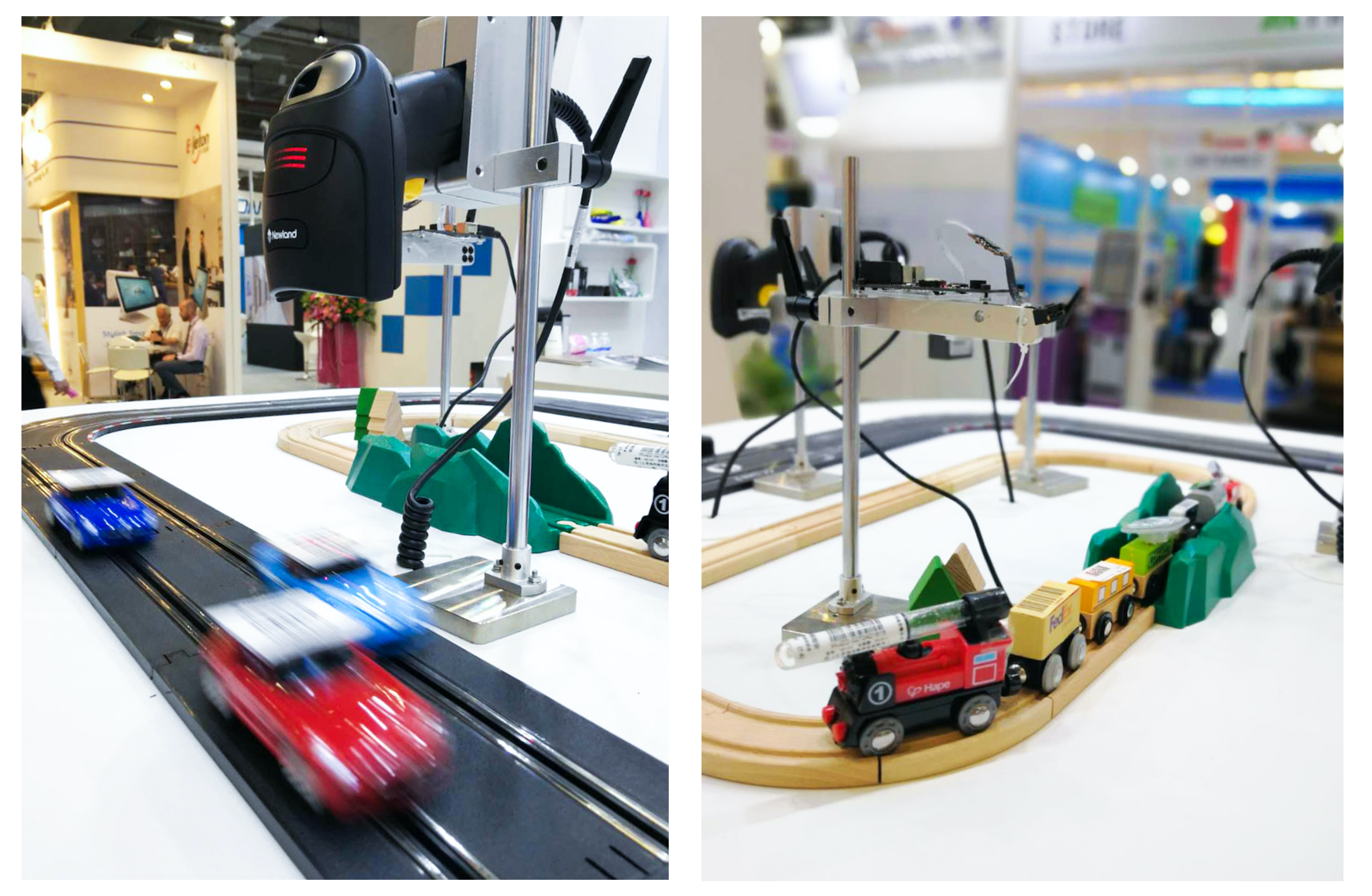 The fast running cars in the center of the booth is undoubtedly the highlight. The cars are attached with 1D and 2D barcodes that are actually used in various industries, such as test tubes, medicine boxes, electronic devices, couriers, etc.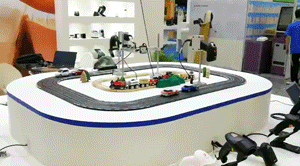 The barcode were accurate read while the cars passes quickly under the scanner. Accurate and fast reading of moving barcodes is especially important in retail, logistics and industrial applications where high efficiency isrequired. The dynamic demonstration gives visitors a very intuitive experience of technology and applications, attracting attention and communication from many customers.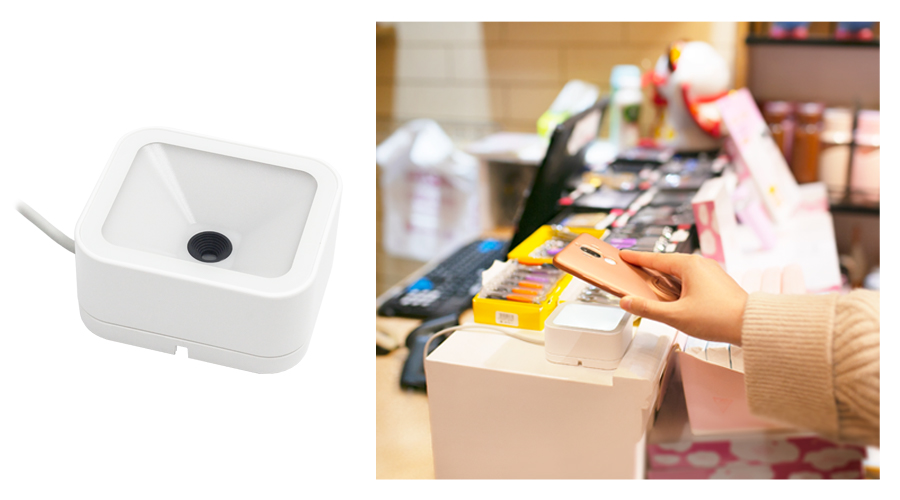 The FR27 desktop scanner debuted is another highlight of the exhibition. The compact and stylish design of FR27 provides the best choice for small counter merchants. And the excellent scanning performance, which can easily deal with a variety of tricky reading angles, low-contrast mobile phone screens, also refreshes the customers.
FR27 is also applied with tempered glass to make it a hardness resistance level of 7H, which can effectively prevent itself from external damage and scratches. It is the best choice for mobile payment, membership management and other applications in retail industry. With the approach of Tokyo Olympics in Japan, the demand for cashless payment applications in Japanese market is becoming more and more urgent, and FR27 is expected to make a significant impact in Japan.
Our upcoming PDA, NFT10, is comfortably soaked in a cool water tank during the hot summer to welcome new and old friends from all over the world. Lightweight and exquisite design, IP67 water & dust resistance, excellent barcode scanning performance, make NFT10 easier to deal with all kinds of harsh conditions.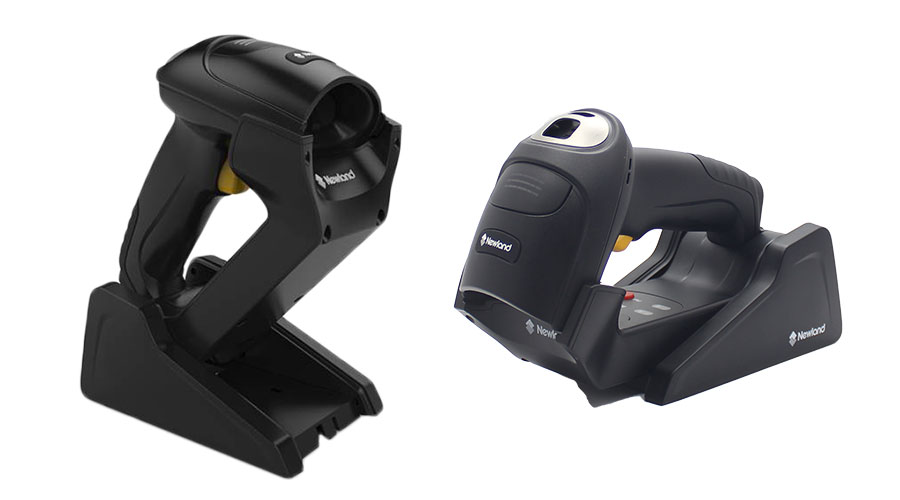 The Bluetooth 2D handheld scanner of Newland, HR52-BT, is shown for the first time. As a flagship product, HR52-BT fully reflects the pursuit of technological innovation of Newland. Excellent reading performance and accurate scan technology, rugged structure and flexible base design, make HR52-BT get more attentions of customers from retail and logistics industry.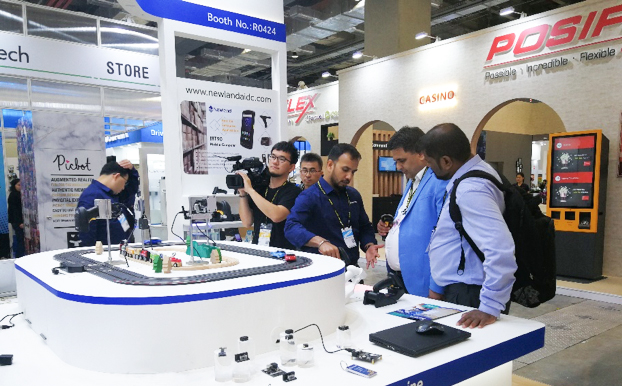 All the new products exhibited are showing the pursuit of excellence,the spirit of Newlanders. We are working hard to provide better solutions to our customers and make our lives easier and more convenient.

Scanning Made Simple!
This June, we are expecting you to visit us at our upcoming event, India Warehousing Show. Let us meet in New Delhi!
Event:India Warehousing Show
Duration: June 20 - 22, 2019
Location: Hall 12A, Pragati Maidan, New Delhi, India
Booth No.: E19
Welcome to make an appointment with us by email to india@newland-id.com.tw or calling +91 120 4111878. For more information, please visit newlandaidc.com